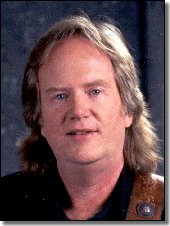 MICHAEL CLARK
MIDWEST MUSIC WORKS
8031 LOCKWOOD LANE INDIANAPOLIS, IN. 46217
Phone 317-859-9017 Email mvcsound@skyenet.net
Michael Clark gained his respect and notoriety by being a highly sought after studio musician, multi-instrumentalist, producer, writer, arranger, and by being involved in numerous album projects and concerts as well as commercials jingles for television and radio. He has recorded and/or performed live with John Mellancamp, Gary Wright (Dream Weaver), Johnny Lang, Eddie Money, Larry Gatlin, Mark Lindsay (Of Paul Revere and the Raiders), Peter Noone (of Herman's Hermits), Jimmy Ryser, Sam Bush of The Newgrass Revival, The Wright Brothers, Vassar Clements, Byron Berline, The Red, White and Bluegrass, The Arnold Chinn Band, Shiloh Morning, Buck's Stove & Range Company, John Talbot (of Mason Proffitt), Carrie Newcomer, Brad Garrett (of TV's " Everyone Loves Raymond"), Haywood Banks, Todd Yohn, Pinkerd and Bowden, Tim Cavenaugh, Sean Morey , Kings Island Amusement Park (Live Shows Department) and continues to be a integral part of the Midwest music and recording scene.
Michael has produced national albums for Tim Wilson and Rodney Carrington on Capitol/ Nashville (over 150,000 units each) and Barry Martin on Platinum Records/Nashville. He is heavily involved as a independent producer with the Marconi award-winning," The Bob and Tom Show", (heard nationwide on more than 100 radio stations). Their critically acclaimed and Billboard Magazine charting charity albums include numerous songs produced and performed by Michael, which are played daily on their national radio network which simulcasts The Bob and Tom Show . He also produced "The Wright Brother's 25th Anniversary CD", The Derek Daly Academy CD-Rom, Southwind, Kati Thompson, Lindsey Ridener, Southern Draw and numerous singer/songwriter projects.
Michael's awards and accomplishments range from winning the American International Song Festival, where and his band had three songs placed in the Top Ten (of worldwide submissions). The band he fronted, "Iron Horse", a country-rock band which developed a huge following in the Midwest was invited by the Polish Government to perform at the Sopot International Music Festival in Poland, (the first American band to play there in twenty-two years). The concert was broadcast to millions of viewers by satellite to the Soviet Union. He also won The Indiana Music Awards with the Sheila Stevens Band.
Michael was staff producer/writer/arranger and head of KRB Music Company's custom music department where he wrote, produced and performed numerous concept albums ranging from Natures Course, Relaxation , Meditation, New Age, Surf, Acoustic, Country/Bluegrass, Christmas, Rock and Hip Hop. These albums are currently sold worldwide in a variety of retailers, and so far have been calculated at over 5 million units.
Michael's repertoire of musical instruments includes; acoustic and electric guitar, pedal steel guitar, mandolin, 5-string banjo, dobro and bass. He is an endorser of Takamine Guitars and Godin Guitars. Michael is also well versed in MIDI sequencing, digital recording and editing and has a home multi-track studio where he records and writes. He is a graduate of Ball State University, where he majored in Advertising/Commercial Art.